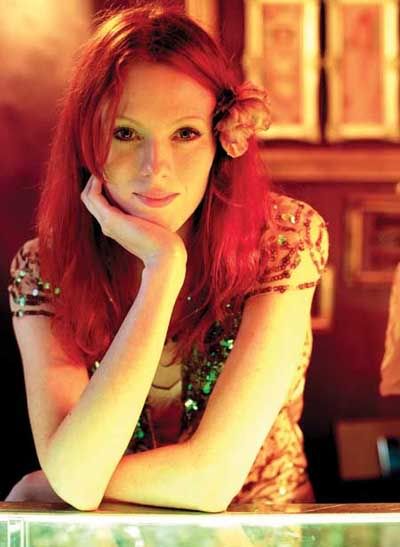 It's a wise move when supermodels try their hand at an alternative career, as a steady modeling career can sometimes fizzle with the unavoidable process of that thing we call aging.
Supermodel and redheaded bombshell, Karen Elson, made the move quick and early even though her modeling career has not reached a halt. Elson has opted for the low-key route when it came to devoting time to her passion for vintage collecting, setting up shop in Nashville, Tennesse, where she lives with her rocker husband, Jack White of The White Stripes fame, and their two daughters.
In a recent
Blackbook
article, Elson, along with her business partner Amy Patterson, talk about great finds and where her vintage passion all stems from.
READ::
SUPERMODEL KAREN ELSON AND AMY PATTERSON, VINTAGE CHIC FREAKS