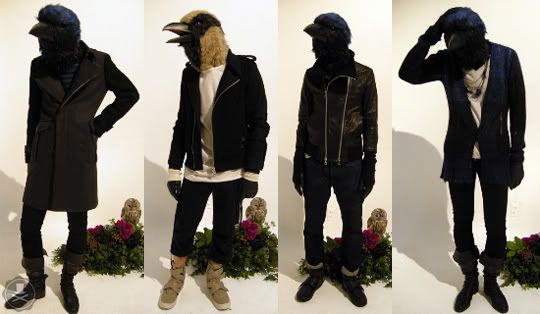 Designers are always looking for inventive ways to keep observers enthralled with their lines. And one way to do so is by setting up a collection as an art exhibition, the way Diet Butcher Slim Skin did with their 'Strange Birds' installation for their AW 09 collection.
The line includes biker-inspired pieces topped off with bird heads. Yes, bird heads.
But, thankfully for them, the duds are equally eye catching as the headgear.
OFFICIAL SITE::
METALBURGER