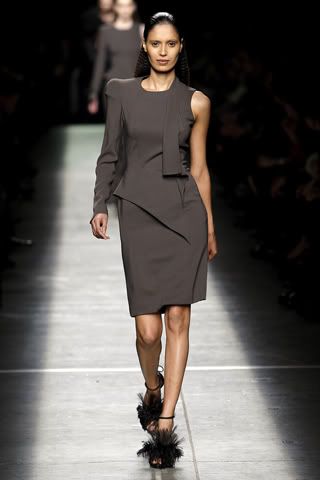 Style.com
recently polled the question, "Is one sleeve better than two?," which was brought to our attention after various designers incorporated one-sleeved getups for Spring, Summer, and Fall collections. It sort of reminds us of the film
Mean Girls
when Regina George tells Gretchen Wieners "stop trying to make
fetch
happen" a word Gretchen hopes will catch on because of her popularity. Designers are sort of like Gretchen Wieners, testing their influence to see how easily we'll follow their trends.
On the other hand, "It's a bit playful," Henry Holland said of the style. "A strong shoulder on the other side balances it out." OK, OK. I'm on board.
VIEW SLIDESHOW::
IS ONE SLEEVE BETTER THAN TWO?