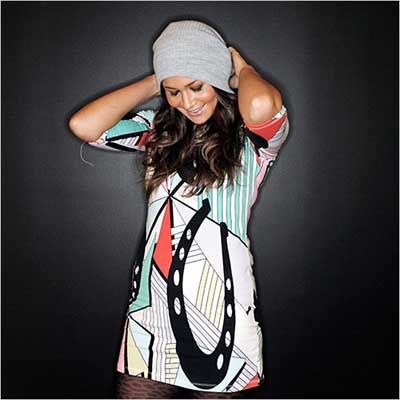 NYTimes
Style Section has provided Topshop buyers with a back-story on how to wear and dress in Topshop clothing, because as adults, we don't know how to dress ourselves. But don't jump to conclusions just yet. There is, in fact, an entire science to wearing Topshop clothing, which is why the shop that originated in the UK flew over eight style advisors for the New York store opening.
Their style advice is contemporary as is their lingo, like acid washing, distressed, and often making visual references to celebrities known for buying giant cups of Starbucks. They like to consider themselves as style motivators, encouraging buyers who wouldn't dare wear anything sequined to venture over into the world of fringed vests. For shoppers familiar with the Topshop line, know that it's overly trendy. It's sort of like a higher end Forever 21, which is good because the clothes won't fall to apart after a wash or two. So, it makes sense that if you're going to make an investment, you might as well seek the help from the stylistas who have studied the clothing line intricately. The only fear is that you'll run into someone wearing the same stylized outfit on the street. There goes individuality.
READ::
TRUST ME. YOU'LL LOOK COOL IN THIS.