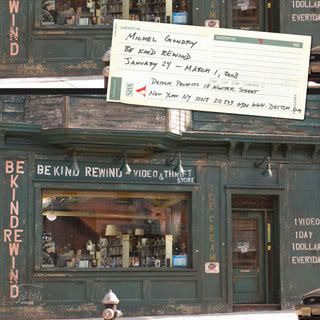 Those who are familiar with the work of Michel Gondry, know that he is one of the most individualistic and innovative directors within the past 10 years. And this newest project is no exception.
Gondry, is bringing yet another unique idea to the table, which will allow us to get interactive with his newest film Be Kind Rewind.
Deitch Projects, located in New York, will curate a 2nd exhibit for Gondry. The first was back in 2006 for his film Science of Sleep.
Taking the similar theme from Be Kind, viewers will be able to recreate their own films all set in the back lot of Deitch. They will also be able to rent the films of other visitors at the Be Kind Rewind "rental store".
The exhibit will begin Feb.16 and will last through Mar 22nd.
INFO::
DEITCH PROJECTS