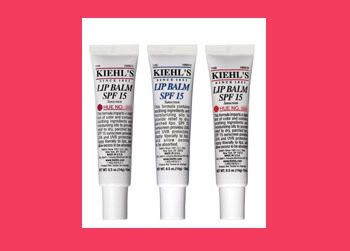 Platform will now review beauty products! It seems like a shame not to, since I'm so addicted to them.
The newest addiction?
KIEHLS
Lip Balm SPF 15.
Aside from soothing your dry, cracked, peeling lips, they offer gloss with a tint of hue to liven up any washed out look.
Available in three shades:
-Hue 30G light golden color with peach tones, similar to Golden Berry Lip Gloss
-Hue 58B sheer lip-gloss with cooler red tones, similar to Black Raspberry Lip Gloss
- And a clear gloss that looks really great when mixed with any nude lip liner.
PRO INGREDIENTS INCLUDE:: Cotton Seed Oil, Squaline, and Vitamin E. Yum!
BUY::
$8.50 per tube