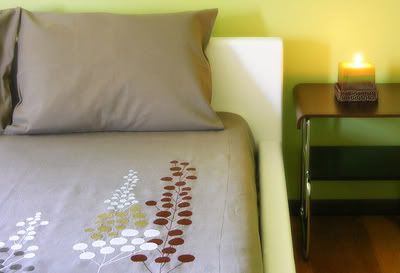 For some of us, buying bedding can be one of the most tedious tasks when decorating your bedroom. It can't be too busy, or too bright, it has to be just right (rhyming not intended). It can't take over your room, but still has to have some personality that represents your taste.
Luckily, Inmod Design Studio has made it easy for those lost in the depths of a linen nightmare.
Their user-friendly site lets you, the buyer, customize and design your own bedding that matches your own personal style.
"The hand-embroidered sheets are crafted with premium fabrics including silk taffetta, silk dupioni, and a plush linen blend. Inmod Design Studio™ gives you complete creative freedom to design your own luxury bedding."
INMOD DESIGN STUDIO::
PRICES VARY
START
DESIGNING