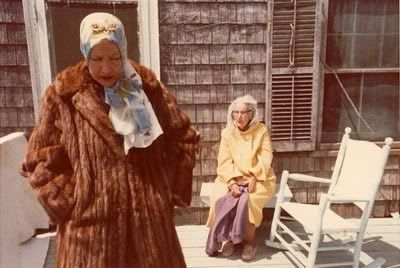 "Grey Gardens" Directed by Albert Maysles (1975)
Grey Gardens is one of my favorite documentary films and an absolute classic. Albert Maysles ability to direct and gain the trust of two reclusive East Hampton women, Edith Bouvier Beale, and her daughter Edie is both poignant and astonishing. A must-watch for doc film students and moviegoers alike.
Maysles will discuss and share excerpts of four of his documentary films at The Metropolitan Museum of Art.
"If you can't get a man to propose to you, you might as well be dead." -Edith 'Little Edie' Bouvier Beale
WHEN::FRIDAY, FEB.1
TIME::6PM
TICKETS::
$23, $10 (STUDENT)