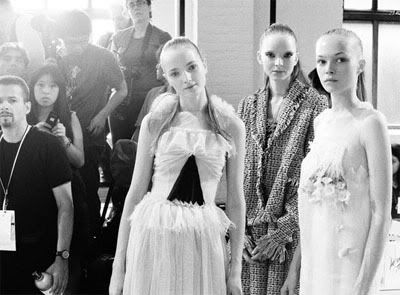 Backstage at Rodarte
Fashion Week is approaching and everyone is dishing out their best networking tactics to get a seat in a surely packed house for countless shows for some of the best designers of our generation.
The Mercedes-Benz sponsored event will take place from Feb.1-8th. The schedule is listed, but shows and times are subject to change.
So go get your schmooze on!
SCHEDULE::
MERCEDES-BENZ NY FASHION WEEK