Artists
Christo and Jeanne-Claude
are known for taking drapery to an extreme. They have solidified their reputation for mastering the art of large-scale site-specific installations. Now, their impressive body of work is featured in
Taschen's Christo and Jeanne-Claude book
($1000). Add this to the dream coffee table list!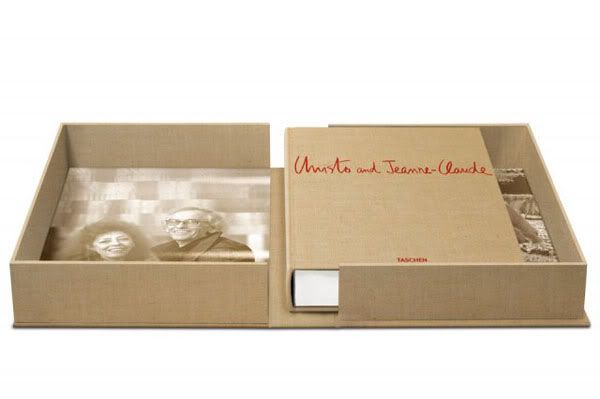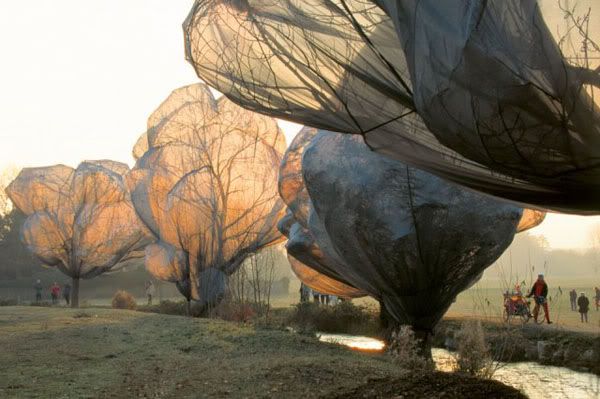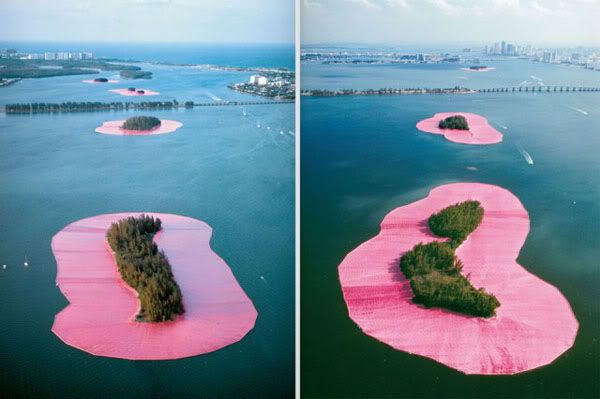 "
The work of the artists
Christo and Jeanne-Claude
transcends borders, resists categorizing, and embraces contradiction.
This is the only large-format book that includes all of their projects
, from Christo and Jeanne-Claude's works from 1958 to urban and rural temporary works of art, such as
The Gates
in Central Park, the
Wrapped Reichstag
in Berlin, and
Running Fence
in California. Part biography, part critical analysis, part catalogue, the book has a lively
text by the critic Paul Goldberger
that traces both the lives and the works of an artist couple who established a category all their own: a category somewhere between conceptual art, urban planning, architecture, politics, engineering and art."