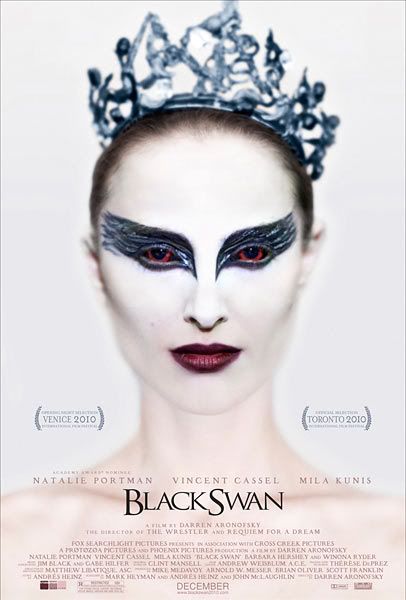 Darren Aronofsky, the director of such films as
The Wrestler
and
Requiem For A Dream,
directs this psychological thriller starring Natalie Portman and Mila Kunis about two competitive ballerinas willing to fight to the death. If the trailer is any indication of the intensity on screen, then we can only imagine what the whole film will be like!
Synopsis Courtesy of FreeWilliamsburg
Natalie Portman stars as Nina, a ballerina in the New York ballet circuit who has recently won the lead in
Swan Lake.
Her blossoming career takes a tense and competitive turn when a new dancer (Mila Kunis) joins the cast. If that sounds surprisingly tame coming from the director of
Requiem for a Dream
and
The Fountain
, the trailer will certainly remind you of who's at the helm as it quickly transitions from dramatic rivalry to psychological thriller.