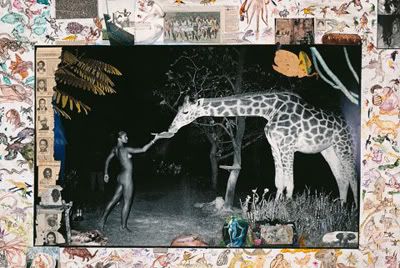 New York born artist Peter Beard, is widely known for his mix media images featuring models, mostly naked, in the African outback.
"Photographer, collector, diarist, and writer of books, Peter Beard has fashioned his life into a work of art; the illustrated diaries he kept from a young age evolved into a serious career as an artist and earned him a central position in the international art world"
As a major figure in the art world in the 70s, he made diaries with Andy Warhol, was painted
on
by Salvador Dali, and toured with Truman Capote and The Rolling Stones.
His book, available through Taschen publications, is a documentation of his travels and affinity for safari landscape.
BUY::
TASCHEN/BEARD AVAILABLE $100