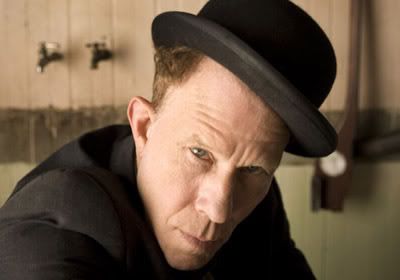 Whether you're a man or a woman, you can see Tom Waits' oozing sensuality. His soulful glass swallowing voice easily romanticizes drinking copious amounts of bourbon and getting lost in a world of debauchery, while listening to blues and what's left of real beat poetry.
In a recent article, not really an interview as much as an observation, Vanity Fair makes every attempt possible to snag a few words with Mr. Waits, who is known for denying any form of questionnaire. The best they got was a one-way conversation at his last stop along his Glitter and Doom tour in Atlanta. After all, he
is
Tom Waits. He can deny anyone of his utter coolness.
READ::
A PILGRIMAGE TO TOM WAIT'S WORLD