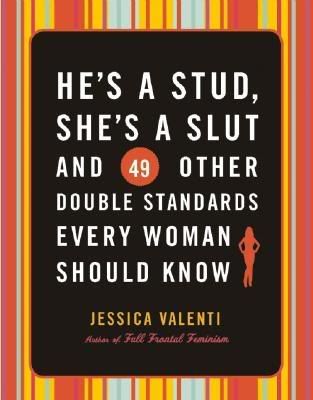 PLATFORM MUST READ
____________________
Everyday, women persevere in their fight for equality. Whether in the workplace, friendships, in relationships, everywhere they go they face the challenge on a daily basis to not be defined or discriminated against by their gender. And until this day, one of the most common issues is the double standard. You know, the old one in which men can sleep with as many women as they'd like and be called a "player", yet if a woman did the same, she'd be tagged as "slutty" or "promiscuous"? Even now, the double standard is as prevalent as ever in every part of life, including politics. Who could forget during Hillary Clinton's campaign, MSNBC's Chris Matthew's question to Sen. Chris Dodd post-Democratic debate, "Do you find it difficult to debate a woman?" to which Dodd responded "Not at all". I mean should it really matter who you're debating? Man or woman?
Author and feminist, Jessica Valenti puts that thought and other double standards into question in her latest book,
He's A Stud, She's A Slut And 49 Other Double Standards Every Woman Should Know
.
Valenti, head editor for
Feministing.com
, tackles these common issues with wit and a contemporary outlook, relating to the twenty and thirty-somethings who read her blog. Although her title is geared towards women, it's a good read for men too. The world of feminism shouldn't be a female only club. It should be an opportunity for men and women to work together on the same side, in the fight against sexism and discrimination so we can finally put it to an end.
BUY::
HE'S A STUD, SHE'S A SLUT AND 49 OTHER DOUBLE STANDARDS WOMEN SHOULD KNOW AMAZON (USED) $8 & UP