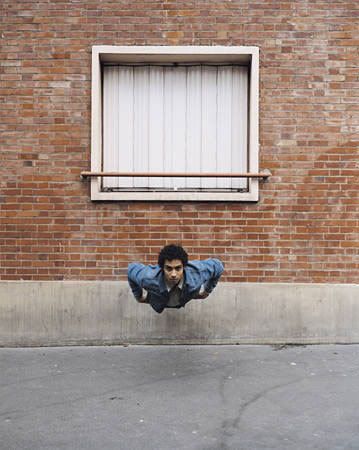 When initially spotting Denis Darzacq's latest work, one doesn't necessarily see any political meaning behind it.
But it is in fact Darzacq's intention to capture Parisian political activists as a generation without limits. The photo's act as a metaphor for the issues at hand. (read review below via MoCo Loco).
Believe it or not, these photos are completely organic—no Photoshop and only a manual camera. Oh yes, and some very talented models.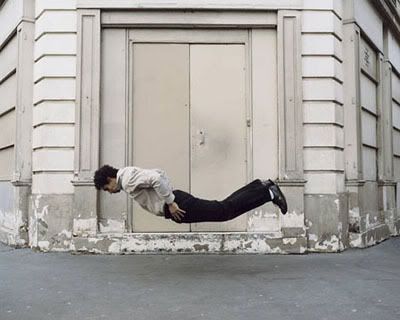 "Denis Darzacq's series La Chute depicts a view of Paris after the riots of 2005, where one has to learn to be in control of the trajectory. Darzacq captures a demographic in freefall, to represent a generation that is either ignored or worthy of the wrong sort of attention. To find the young people he needed for his shots, set against the shuttered ground floors of what could be so many European suburbs, the photographer became a regular at hip-hop and break-dancing shows on the streets of Paris. The Fall won this year's World Press Photo prize in the category of arts and entertainment." -MoCo Loco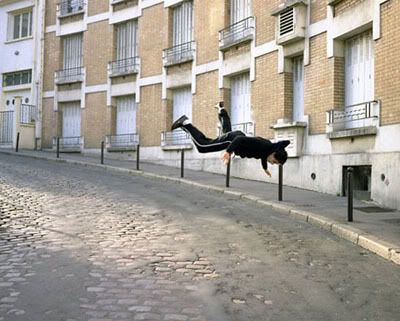 MORE ON THE ARTIST::GUARDIAN UNLIMITED