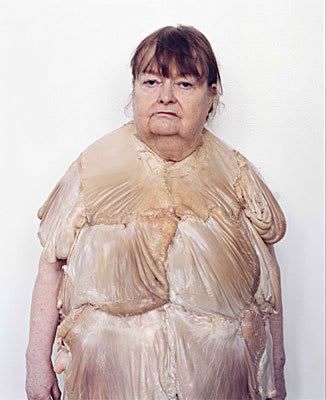 When I first saw Pinar Yolcan's work, I was appalled and totally enamored! I loved her photos so much that I posted them on my profile on MySpace (No eye rolling people).
Under each photo, I titled them in relation to how the pictures made me feel. For the one above, I remember calling it "raw chicken". Yes, I realize that "raw chicken" is not an emotion but I can't help it, that's what I thought of! Responses were mixed but overall contained the same intrigue I had when first viewing the photographs.
Ms.Yolacan will be on exhibit at Rivington Arms the month of November.
EXHIBIT::RIVINGTON ARMS::