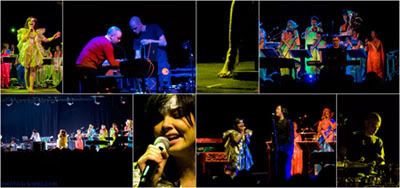 Apparently, Bjork just couldn't get enough of her fans. The iconoclastic songtress will be returning to NYC for yet another amazing show.
I was fortunate enough to see her last show at Webster Hall and it was one of the most incredible shows I have ever seen (apart from seeing her play in Coney Island back in '03...I sound like a nostalgic gereatric)
Anyhow, I think I'm just going to have to see her again! You should too!
MORE INFO::BJORK
EVENT DATE::9/24/2007::
WHERE::Madison Square Garden-New York,NY
PRESALE::7/18/2007, 10:00:00 AM