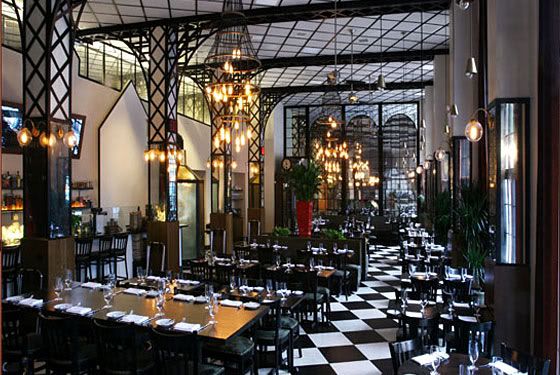 You can't go wrong with tapas. They're quick, yummy, and even better when infused with a little latin flavor.
Chef Terrance Brennan and his chef de cuisine Ayesha Nurdjaja have turned Bar Artisanal into
Bar Artisanal Restaurant & Tapas Bar
, which includes an arrayed list of over 50 Spanish wines by the bottle and 10 by the glass, and my personal favorite sangria, alongside some drool worthy dishes like clams, jamón, oregano, guindilla Pepper ($14) and Jamón Iberico de Bellota ($30), thinly sliced cured ham. I'm a vegetarian, but I can appreciate quality!
OFFICIAL SITE::
BAR ARTISANAL, NYC