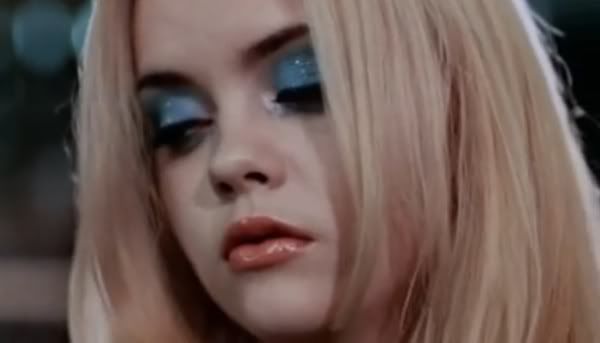 Makeup artist
Gucci Westman
is an industry pro. She's responsible for the icy cool look on Christina Ricci's lids in one of my favorite films,
Buffalo '66
(pictured above).
She signed onto Revlon as global artistic director in 2008, and since then, has catapulted the brand from a typical drugstore brand to one that is gaining competitive momentum with premium brands available at higher-end retail stores.
Most recently, she created a line that is inspired by some of those brands.
"The four nail-polish shades follow recent high-end hits — Minted brings to mind Chanel's Nouvelle Vague, while Lilac Pastelle is reminiscent of YSL's Mauve Silk (both sold out within weeks) — and the five lip-gloss hues are similarly of-the-moment. The eye-shadow palette in Summer Suedes includes lovely sunset colors"
RELATED::
VAIN GLORIOUS