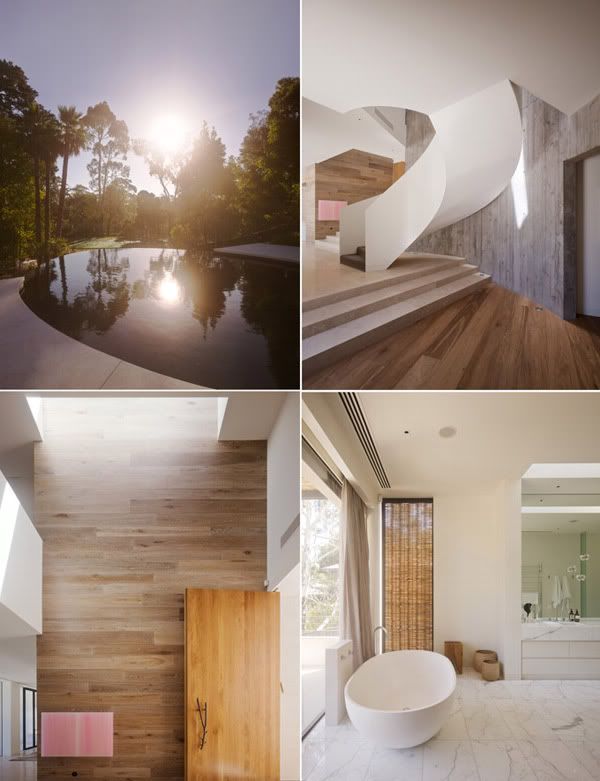 Here's a little design inspiration.
Yarra House, located in Melbourne, was designed by
Leeton Pointon Architects
. The home is a hybrid of warm and cool interiors. Concrete walls and a sculptural circular stair accented by curved surfaces contrast the rigid lines in a style that the architects describe as 'archaic' - both a blend of the primitive and artistic. Large windows bring the home to life with light that permeates throughout the home, highlighting the optimal design.
OFFICIAL SITE::
LEETON POINTON