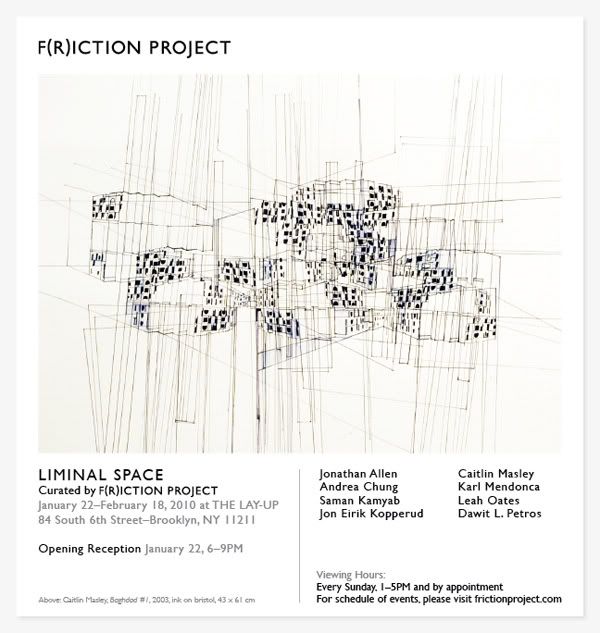 F(R)ICTION PROJECT was conceived on the mean streets of East London by two friends desirous for a creative outlet and a means of exploring the nebulous intersection of aesthetics and politics. F(R)ICTION PROJECT hopes to serve as a interdisciplinary curatorial platform that examines contemporary artistic practices and their relationship to global socio-political issues. Through exhibitions, events and independent research, we hope that F(R)ICTION PROJECT will be a vehicle for creative exploration–a site of generating both friction and exploring ideas deemed as fiction.
Image and description courtesy of

f(r)iction

curators.
Please check back for related updates!