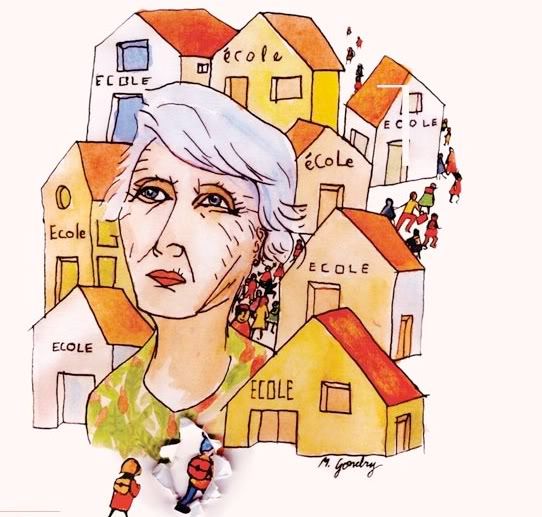 Director Michel Gondry (
Eternal Sunshine of the Spotless Mind
) has done it once again...except this time, he's turning the camera inwardly and giving viewers a glimpse into the family life of a man critics claimed, time and time again, as a cinematic genius.
The film, centers around the relationship between two characters: Gondry's aunt, Suzette Gondry and her son, Jean-Yves Gondry. And although the plot line is rather simple, mainly capturing the day-to-day actions between mother and son, Michel uses his camera to explore their relationship in a subtle and sensitive way, as new family stories are unearthed.
"Gondry's newest film, THE THORN IN THE HEART (L'Epine dans le Coeur), further propels his filmography into the realm of the unvisted with a personal look at the life of Gondry family matriarch, his aunt Suzette Gondry, and her relationship with her son, Jean—Yves. Michel examines Suzette's years as a schoolteacher and her life in rural France."
THE THORN IN THE HEART had its world premiere screening in the official selection at the 2009 Cannes Film Festival."
OFFICIAL SITE & TRAILER::http://trailers.apple.com/trailers/independent/thethornintheheart/