Spring is officially here, which means the famously popular outdoor concerts are near, too. Unfortunately, McCarren pool (in Williamsburg, Brooklyn), one of the most well known pits for musical viewing is sadly kaput starting this summer. The "pool" is still in the early stages of construction for an
actual
pool and will no longer host concerts and weekend flea markets.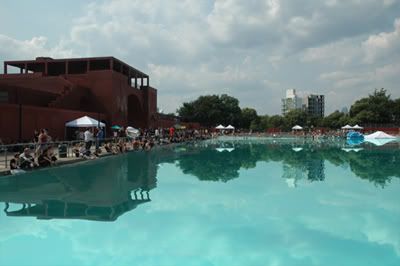 Future pool of pee.
So where else can you see the girls with suspiciously good hoola hoop talents nose dive into pavement? The answer is Williamsburg Waterfront. Beginning this summer, concertgoers will have the opportunity to see their favorite bands play back dropped by New York cityscape and BBQ grilling. We'll finally be able to catch some of the cooling summer breeze while sipping on $6 beer.
Read more info after the
jump!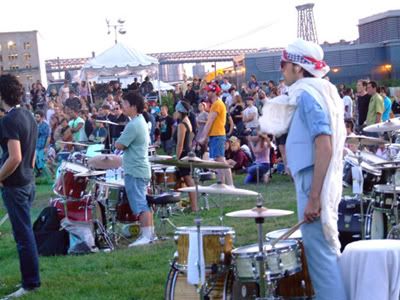 And the future. Minus the white guy in a turban.