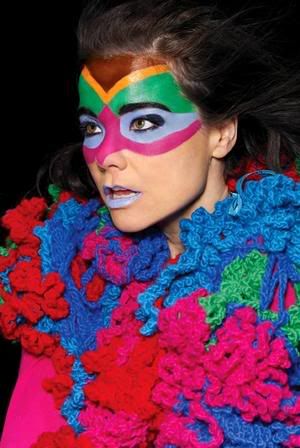 This might be the best collaboration to kick off the Spring season.
"In a never before seen or heard collaboration with The Dirty Projectors, Björk will perform a suite of new music composed for her by David Longstreth of The Dirty Projectors. The suite, written for five voices, will pair Björk with the Projectors (Dave Longstreth, Amber Coffman, Angel Deradoorian, and Haley Dekle)."
All ticket proceeds benefit Housing Works that help those living with HIV and AIDS.
BUY::
BJORK AND THE DIRTY PROJECTORS PLAY HOUSING WORKS