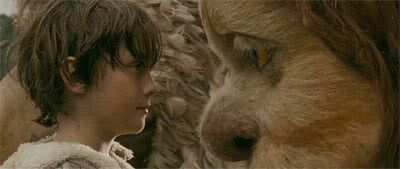 Back in 1988, Maurice Sander wrote a whimsical tale of a young boy whose imagination runs wild with the help of inventive forest creatures. The book is a perfect depiction of the inner workings of a child's mind. So, when it came to adapting the story from book to screen, none other than visionary director, Spike Jonze (
Being John Malkovich
) was called upon to take on the task.
The first glimpse at "
Where the Wilds Things Are
" is finally up for viewing via Apple, and after various re-edits for being deemed "too scary" for youngsters, the film is finally nearing its fruition. James Gandolfini and Catherine Keener star in the film set to come out this October.
VIEW::
WHERE THE WILD THINGS ARE DIRECTED BY SPIKE JONZE