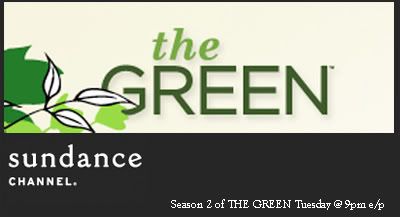 This season, Sundance channel brings back THE GREEN.
THE GREEN, an informative show about our society's effect on the environment, blends both imperative educational purposes, but all done in a contemporary and entertaining fashion.
With award-winning hosts journalist Simrun Sethi and community advocate MacArthur Fellow Majora Carter, they lead us through a world of shocking and eye-opening factors that contribute to our environment's formidable future.
The show emphasizes on information, practical advice, and community building, all while making for some compelling television.
SHOW INFO::
SUNDANCE:THE GREEN