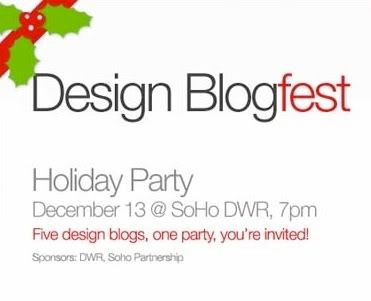 It's that time of year again. Design Blogfest is back! I went to this last year and was sure glad I did.
Held at Apartment Therapy last year, the event will relocate to Henrybuilt, the modern design showroom located 79 Grand Street (between Wooster & Greene)
Featured bloggers from the likes of: Apartment Therapy, MoCoLoco, TreeHugger, Curbed, CoolHunting & Brownstoner, which are some of my favorite sources for in-the-know design news.
Don't miss it!
WHEN::12/13/07
TIME:: 6-9pm
RSVP::
VIA MOCOLOCO