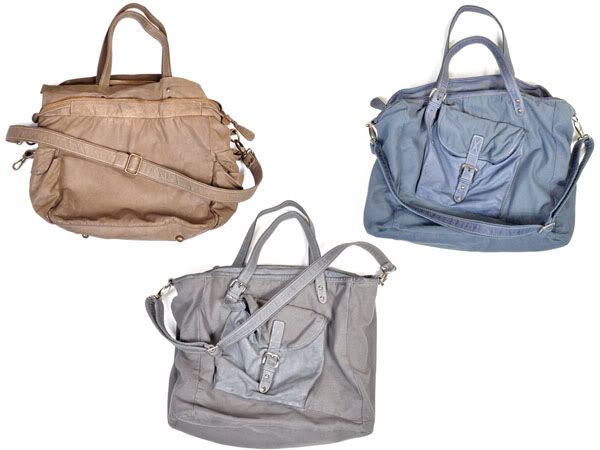 Not too long ago, I was on a flight when the stewardess informed us over the PA system to stow our purses and "man bags" under our seats. The cabin erupted in laughter and whispers followed, "man bags?" Yes, I believe we're entering an era in which "man bags" are becoming more and more common. So, if you're one of those guys confident enough to wear the aforementioned, then this might be the way to go.
Technically these bags are designed by menswear designer Giorgio Brato, however, I believe they're pretty gender neutral. My favorite detail has to be the color.
"The great Giorgio Brato bags are back in stock. Having talked about them a while back we couldn't help but to do it again since they're quite amazing. Made from soft horse leather and canvas, they are dyed after they're made which gives them unique characteristics in terms of color and overall finishings. These bags are light, versatile and are guaranteed to look good hanging from your hand or shoulder."
SHOP::
GIORGIO BRATO BAG, AVAILABLE AT POR VOCACAO