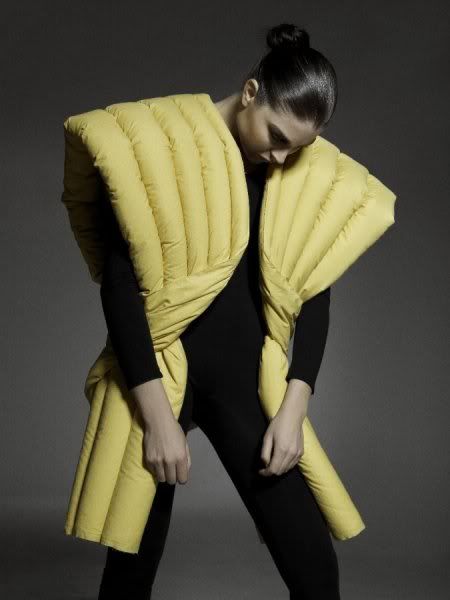 "The dynamic design team better known as Vilsbøl de Arce take on proportion, seemingly inflated swimwear and performance art costuming."
The two young designers, Prisca Vilsbøl and Pia de Arce, who attended Copenhagen Fashion & Design School, quickly fell into each other's good graces when they realized that their visual concepts aligned almost perfectly. The duo, who now go by Vilsbøl de Arce, design using natural textiles and leathers. "The materials are often chosen to enhance a given shape, so they have more of a function than an actual aestetic. Classic weaves that give the necessary stifness, stretch or drape, without taking focus away from the design. We love rummiging for the best qualities in naturel fibres or leather," the duo says.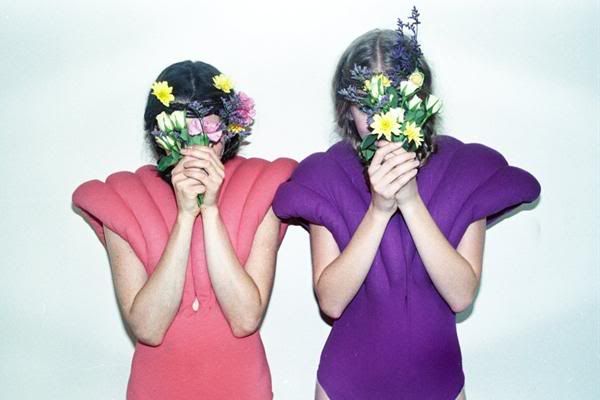 They recently showed at Copenhagen Fashion Week in early August, and continue to expand their line.
RELATED::
DAZED DIGITAL