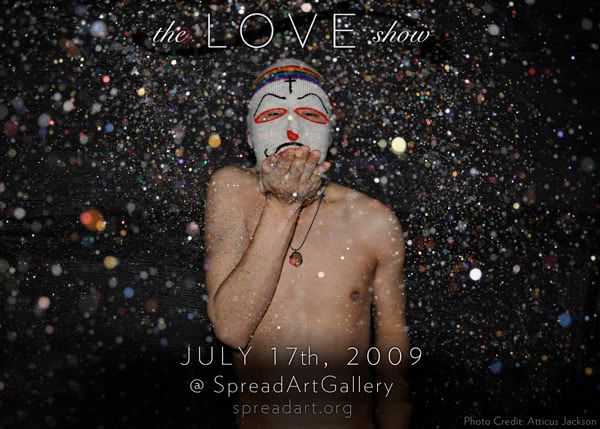 The Love show: the name itself ignites high expectations. But with a list of over thirty-five emerging and established artists who work with different mediums, the show plans to exceed hopes and offer something for everyone.
"Brooklyn, NY - This summer, Love comes to Brooklyn. Over a dozen artists from
New York and around the country will be submitting to and attending the
premier Love show hosted by the Spread Gallery art + performance space in
E. Williamsburg, Brooklyn. The show will exhibit a generational cross-section of
celebrated working artists and designers through their reflections on love. Love
as a force of good, a force of malice, force of height, of hate, a force of God,
creation, destruction, oppresion, and the many experiential et ceteras.
Gallery Opening going down on July 17th, 2009."
GALLERY::
SPREAD ART GALLERY 104 MESOROLE STREET BROOKLYN NY 11206