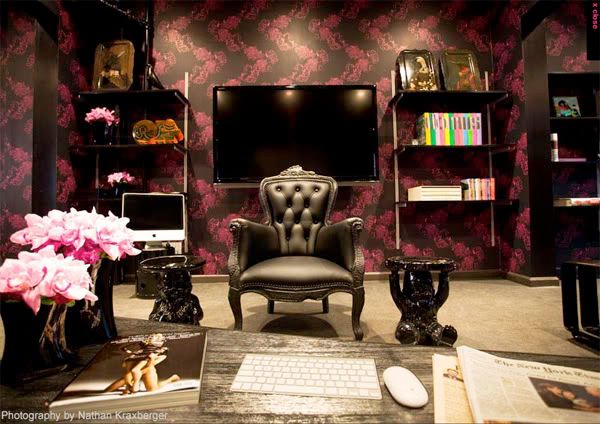 For many people starting their own business, know that it's difficult to find the space and money to host business meetings, events, or small conferences that suit your needs; unless you're into cold box rooms with fluorescent lighting and stale smells.
But for the rest of us, we can all
MEET at the Apartment
.
Created by Marc and Sara Schiller of
Electric Artists
and
Wooster Collective
, MEET is a lush interior with ornate furnishings where people can create, hold meetings, or hang out and work.
"From creativity springs breakthrough ideas. We've torn down the beige walls and big conference room tables and replaced them with settings that are designed to inspire. Whether you have a need to brainstorm with your team, pitch an idea to a potential client, launch a new product or host a high-level corporate board meeting, Meet is optimized for success."
OFFICIAL SITE::
MEET AT THE APARTMENT