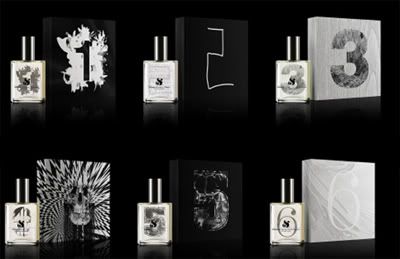 Progressive New York fashion boutique,
SEVEN NEW YORK
, hopped on the bandwagon of global awareness. Their newest venture is a smell good, feel good project in which six designers (Bernhard Willhelm, Gareth Pugh, Alexandre Herchcovitch, Cosmic Wonder, Jeremy Scott and Preen) have created a customized scent in an effort to raise funds for the
Designers Against AIDS
organization in Antwerp.
"The collection represents a global gamut of contemporary views on creativity, culture, consciousness and collectivity." The scents will be available in a limited quantity of 2,000 units. Available at Seven New York and six other locations in the U.S.
MORE INFO::
SIX SCENTS BY SEVEN NEW YORK