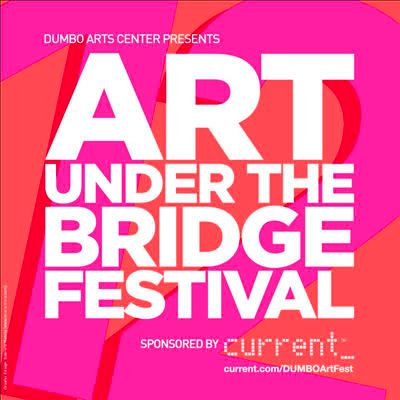 My favorite TV network,
Current
is joining forces with Dumbo Arts Center (DAC) to present the work of known and emerging artists. It's FREE! Save the date.
"The Dumbo Arts Center (DAC) is pleased to present the D.U.M.B.O. ART UNDER THE BRIDGE FESTIVAL,™ sponsored by Current TV, now in its 12th year. Don't miss Dumbo, Brooklyn, when it becomes a multi-sensory art arena, FREE and open to all.
Over the FESTIVAL weekend, art will be happening everywhere: streets, sidewalks, storefronts, elevators, lobbies, the water, the waterfront, parks, nooks, crannnies, on the NY Water Taxi, and more. Along with the 65+ new public art projects, over 100 local artists will open their studios to the public and at the new Galapagos Art Space, video_dumbo will feature a non-stop program of cutting edge video art from NYC and around the world."
MORE INFO::
D.U.M.B.O. FESTIVAL UNDER THE BRIDGE