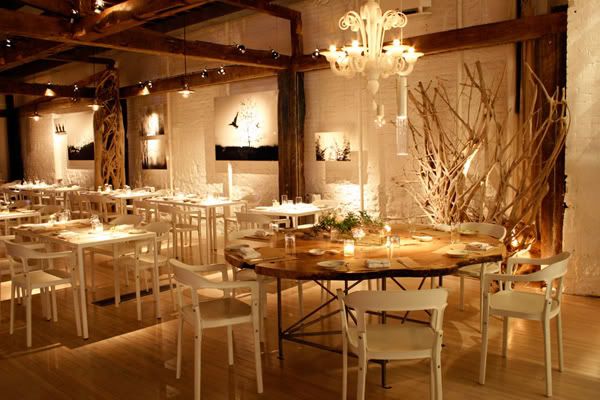 The newly opened ABC Kitchen features an eclectic menu offering seasonal and organic cuisine. And it doesn't hurt that notable chefs
Jean-Georges Vongerichten
and
Phil Suarez
are the creators of the innovative offerings.
"abc carpet & home with chef jean-georges vongerichten and phil suarez co-create abc kitchen,
presenting a changing menu that is locally sourced and globally artistic in a fresh and articulate space.
abc kitchen with jean-georges invites you to engage in regionally-grown, organically focused cuisine
that is rooted in cultivating a safe relationship with the environment and our table."
VISIT::
ABC KITCHEN