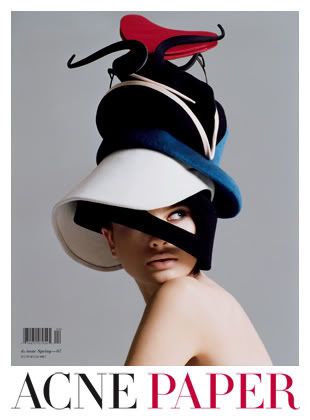 I just got my (free for first issue) Spring '07 copy of director/designer/ad agency collective, ACNE, current magazine issue.
The visuals/articles are great & superbly edgy!
Love how it begins...it opens with four pages of boldy blank colors of (tissue-like) paper.
ACNE PARER"is a bi-annual publication about personal stories and the essence behind the creative process".
SUBSCRIBE::
ACNE